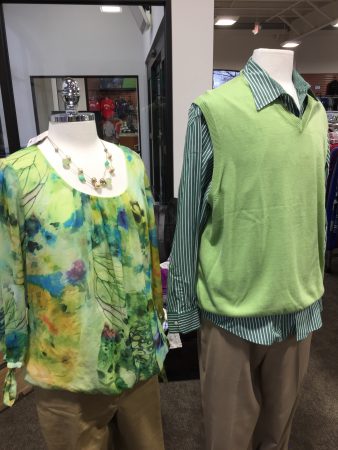 While we still have a few weeks of winter left, it's not too early to begin thinking about spring, particularly since THE color of the new year is GREEN!
I am obviously behind-the-times, as I didn't realize that each year, for the past 16 years, Pantone, the color experts, release a color that "embodies deeper societal trends, forecasting and influencing visual and design trends for the year ahead."
To make the decision, the experts at Pantone look at all types of influences, including lifestyle and socio-economic conditions.
GREENERY was chosen this year with the focus of rejuvenation, restoration and renewed energy. Pantone says that GREENERY envelops the notion to breathe, reinvigorate and appreciate the great outdoors. And I love that it's a "fresh and zesty yellow-green shade", one of my absolute favorite colors. Who knew!?
Learn more about Pantone
So, I set out to locate some terrific finds at our local Goodwill Stores with this impressive pop of wonderful color. We have so many fashions and housewares that will help you incorporate this trendy shade into your 2017, without spending big bucks.
And, you are actually being GREEN when you are buying GREEN at Goodwill. You are keeping those amazing pieces from going to the landfill each time you make a purchase.
It's really easy being GREEN!