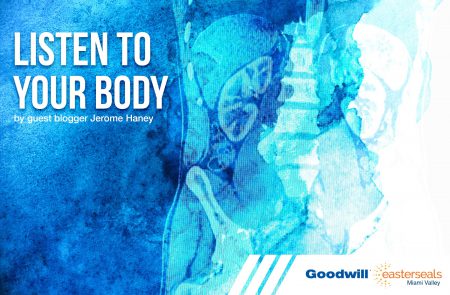 As the world turns, one thing you can count on, is there are going to be many challenges you encounter. During your time of difficulty, it often matters how swiftly you deal with a situation. One can even say, timing can be the difference between life and death. My friend Jerome realized sooner than later what might have been deadly. I'm so happy he did because he can now share his experience and help many others. Take heed to Jerome's powerful words. He is today's guest blogger.  Remember when your body speaks to you, please listen.
Shari
I had always recalled when our Health and Science teacher in the seventh grade spoke about cancer in our class.  One of the things that stood out to me was him saying, it can be cured/treatable if caught in time.  I have always wondered what "if caught in time" meant. One other thing that stood out was the sign of blood in your stool.   Growing up cancer was not a topic that I heard much about.  I learned later in life that when my 90-year-old young grandfather passed, it was from cancer.  During my early adult years, I had two maternal uncles who were battling lung cancer.  One uncle whom never smoked and the other was due to his job environment.  They both succumbed after a courageous battle.
One other thing that stood out om my classes was the sign of blood in your stool could be a result from colon cancer. So, guess what?  In May of 2011, I noticed that what I thought was to have been a bowel movement was a discharge of blood.  I informed my sister who just so happened to be in remission with bone cancer.  She encouraged me to get in contact with my primary care doctor. Well I was already scheduled with an appointment in June, so just a month later, I went to the doctor and shared my experience. He moved quickly in getting me scheduled for a colonoscopy. How fortunate for me, the Gastroenterologist was a high school classmate of mine and I was able to get scheduled fairly quickly.   I later received a call and was asked to come in.
They informed me there were some polyps, some were removed and some not.   The polyps that where not removed looked cancerous. They immediately informed my primary care doctor and I was referred to Wright State University Surgeons.  It was explained that the cancer was on my colon, and what the procedure would be to remove it.  On the last Tuesday in September of that year I was schedule for surgery.  Thanks be to my Higher Power, the surgery was successful, they removed the cancer.   After all follow ups with the surgeon and my primary care, I returned to the Gastroenterologist for an annual check-up.  Following the procedure, she shared that "I didn't find any polyps, and I didn't find any cancer."  They went on to ask who my surgeon was and when I informed, she replied, "well he put your colon back together again so well, that I can't see where the cancer was."  It will be officially ten years this coming September.  I survived and had a successful surgery all because it was caught in time.
I continue to be a part of a faith-based cancer support group called Our Journey of Hope.  I had friends who passed before my diagnosis, during my time, and since my time.  A few shared that they had been delayed in seeking health care.  Men it is important to pay attention to your bodies.  My hope is that all can live HEALTHIER AND HAPPY LIVES.
June was National Men's Health Month and it's all about brining awareness to men's health.  During this month it heightened the awareness of preventable health problems and encouraged early detection and treatment of disease among both men and boys.   It gives care providers, as well as individuals, an opportunity to encourage men and boys to seek regular medical advice and early treatment for disease and injury.