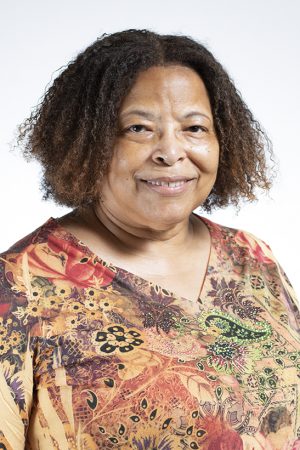 Barbara began her journey at Miami Valley Works (MVW), which is a service provided by Goodwill Easterseals Miami Valley. MVW helps willing and capable people living in poverty achieve economic self-sufficiency through employment. Barbara attended and graduated from the very first workshop in 2015.
She secured employment just a little over a month later as a Security Officer at the homeless shelter making $8.15 per hour. Barbara enjoyed uplifting the people who frequented the shelter; however, her pay was still the same and she longed for a better opportunity.  Barbara began working with her Miami Valley Works Advancement Coach, Vonciel M English in August 2017. They applied for several positions and after several interviews, she still hadn't transitioned into something better. Her coach, Vonciel, helped Barbara realize her potential and the power of patience and consistency.
Barbara remained diligent for over 4 years. In September 2019, she was given the opportunity to become a certified armed Security Officer. She successfully completed the training and her pay was increased to $14 per hour.
In March 2020, a Client Advocate position at the homeless shelter became available. After years of witnessing Barbara's interaction with the residents as a Security Officer, the shelter employees encouraged her to apply for the position.  Barbara recently reached her one-year anniversary as a full-time Client Advocate. She obtained her VIRTUS certificate of completion for the Protecting God's Children Program in July 2020. She has also received hands-on training in the HMIS (Homeless Management Information System) and will be completing in-depth training in the upcoming months. She continues to work as a Security Officer at various locations several times a week.
Barbara has progressed personally and professionally – overcoming self-doubt, frustration, and fear over the last three years. After taking advantage of the advancement services at Miami Valley Works, she is now fulfilling her purpose and helping others to do the same.