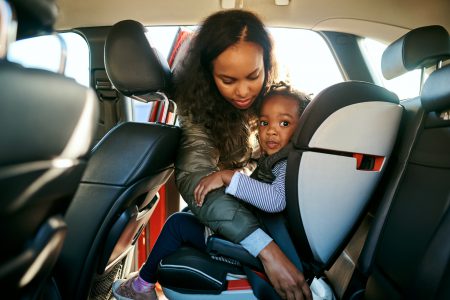 What is the Car Seat Safety Program?
Goodwill Easterseals Miami Valley understands that safety seats can be expensive to purchase, and sometimes difficult to use
properly. We also know that safely securing your child when he or she is riding in the car can help prevent injuries or deaths that
often result from crashes. If you benefit from the WIC program or are eligible for Medicaid, we can help you keep your child safe
during transportation by providing a child passenger safety seat.
How We Can Help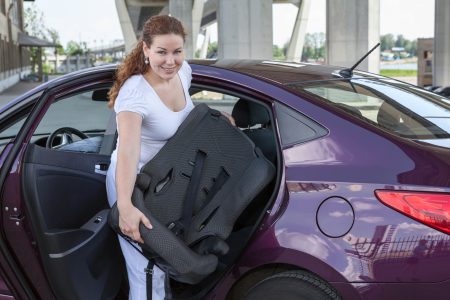 Safety Seats – If you live in the greater Miami Valley region and
meet eligibility requirements, you can benefit from this valuable
service made possible by our local partnerships. A donation per
seat is requested.
 Certified Technicians – A certified technician will assist you
with the installation of your new safety seat. You do not need to
have a vehicle to receive a car seat, but it is best to install the
seat in the vehicle your child will be riding in most.
Education – Through a video and information session, you'll
learn about the stages of safety seat use so that even after you
receive your car seat you'll know how to keep your child safe
as he or she grows up.
Resources – If you or someone you know would like additional
information about child passenger safety and the safe
transportation of children, we can provide educational materials
about special needs and travel safety for anyone who is caring
for your child.
Enrolling for classes now at our Main St. campus in Dayton and our NEW West Campus location in Trotwood.
Contact us today by calling the Program Supervisor at 937.528.6301 or email us at carseatvolunteer@gesmv.org.
You can also fill out a quick interest form by clicking on the button at the top of the page and we will get back in touch with you.