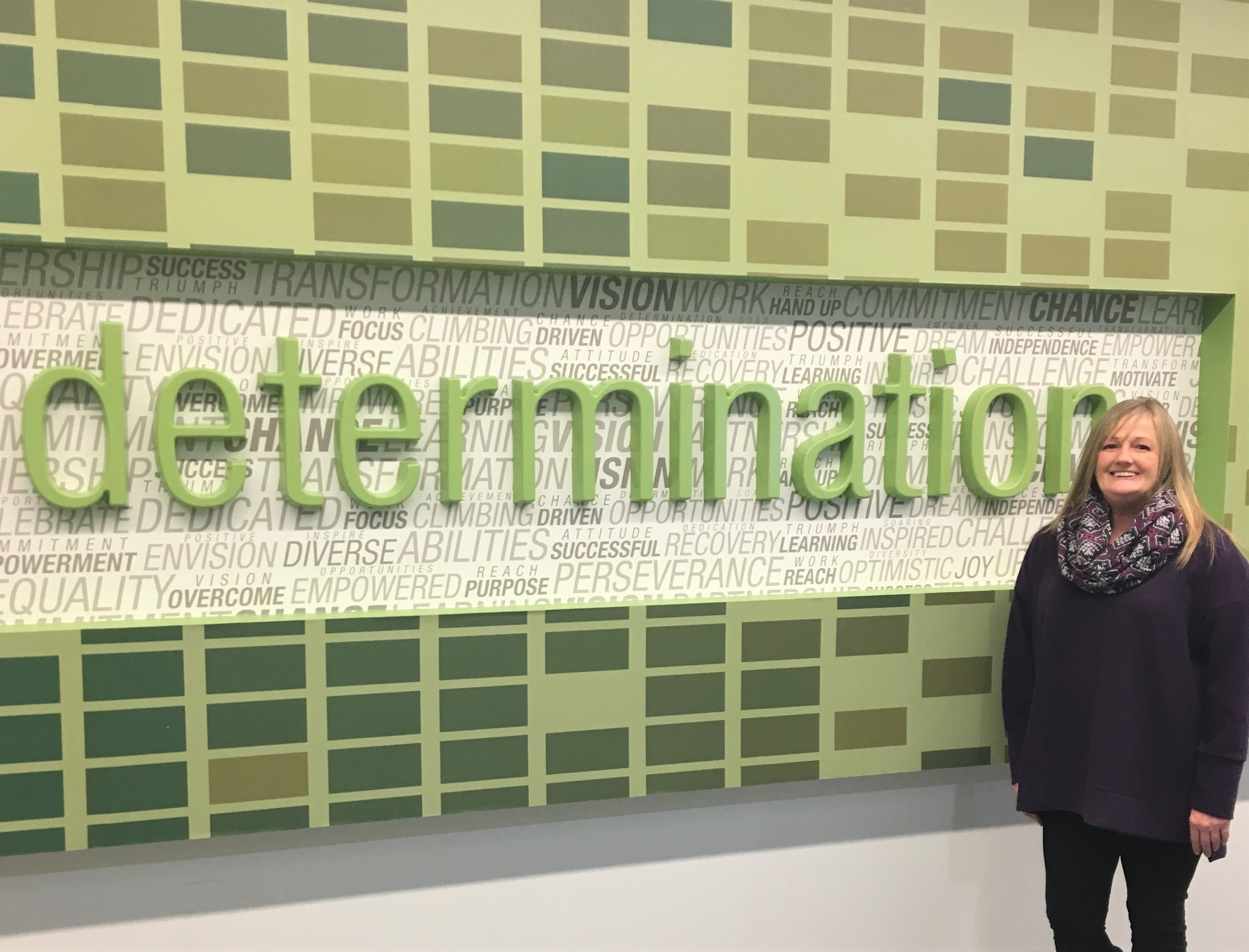 Angela Armstrong, 47 years of age and mother of four, struggled with addiction for close to 20 years. She lost her one and only daughter to an overdose. "One evening she went to a party and never came back." Angela would use drugs just to numb the pain. "I would lay there after taking the drugs wondering if that is how she felt. "I wasn't there to protect her and parents are supposed to protect their children." The guilt was too overwhelming, so I just kept using drugs and in fact, I would just do more to numb the pain."
Angela said that losing a child was not in her game plan and that her life was a mess. She was in an abusive relationship, jumping from couch to couch and eventually homeless. Angela had nowhere to go and her other 3 children (boys) were living with their dad. Eventually, she was arrested and then released on probation, but Angela always ended up back in the court system because she was not ready to fully grasp recovery.
Finally, Angela was sent to prison on an 18 month sentence without parole. "The pain I saw in my mother's eyes told me it was time to change. The pain was worse than the pain I felt while doing drugs and dealing with addiction. So, I decided to do something different; I was not going to continue down the road filled with drugs and emptiness. This is when I met Tewanna."
Tewanna is with Goodwill Easterseals Miami Valley (GESMV) Program called In Reach. Tewanna visits the prison every week and assists inmates being ready for release. The program links individuals to the services and resources GESMV has to offer and also has classes on Drug and Alcohol Addiction. Angela began to realize there is a better place to be than homeless and without a family. "Tewanna made me feel like a human being, not a prisoner. Once you are in prison, you have nothing. People know they did wrong, but they are all still human and feel regret. I called her as soon as I was released."
Tewanna set Angela up with a Therapist and the Main Street Recovery Center located at GESMV. "Not only did I receive resources right away, but all the barriers were removed." If you want a better life it is there but what distracts a lot of people are the obstacles and resources you need right away. Goodwill held my hand and removed all of those barriers. Without GESMV, I would most probably be somewhere living on the streets. People need help and when you are the person who needs help it's hard to get it and nobody thinks GOODWILL….out there they think it's a clothing store, but it truly is a life transforming agency. There are services here, it is not just a store. They laid out a path, held my hand through the process and I didn't have to wait 10 months for it, and that is HUGE!"
Angela is now working as a Peer Support Specialist for Goodwill Easterseals Miami Valley. She has her three boys back in her life who are now very supportive. "I never realized my life could be so good. It is a blessing to be a part of Goodwill and now actually work here as a Peer Support Specialist." I am an addict in recovery and will always be in recovery. I want to take that story and let other people know it can be done and help in any way I can! If I can just save one person, I have done something with my life!