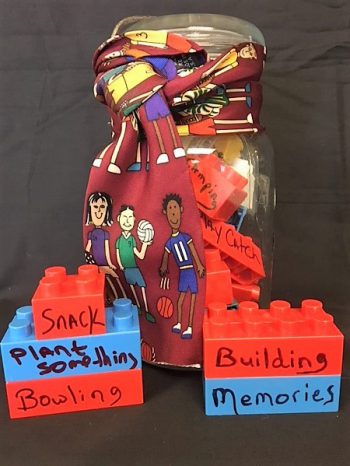 Nothing beats a homemade gift from the heart and gifts for DAD are always hard!
It seems like most DAD's rarely need or want anything, which can make material items seem like a waste of money. But I do know one thing… my DAD always enjoys and spending time doing fun activities …making THIS the perfect gift!
All you need are the below items found at any local Goodwill Easter Seals Miami Valley Store!
I found everything I needed and total for all supplies $3.00-$4.00 dollars!
WHAT YOU NEED:
Mason Jar or any other jar
Legos
Permanent Marker
Men's Tie
Make a long list of favorite activities to do.
Each child can have their favorites, so the jar can quickly fill up. Just begin by writing different adventures onto individual building blocks. Make sure you write on all sides of the block!
Great Examples for filling the jar…..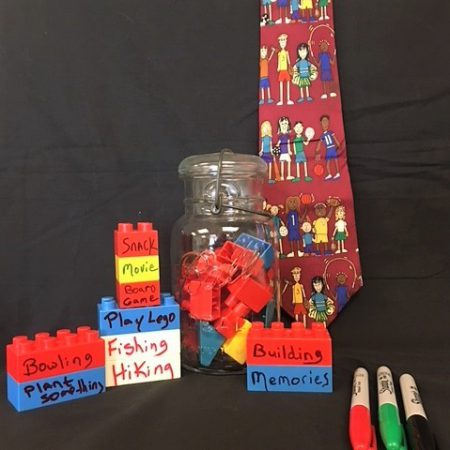 Going on a hike
Sharing a special snack
Building a garden
Going to a favorite eatery
Play catch
Help Dad with A Chore
Make it special and include your family favorites!
I know my DAD will love the thought behind the gift, as well as the seemingly endless stash of readily available options for precious Saturday afternoons when we happen to have some free time! And as we check off each item from our list remember….. That's a gift to last a lifetime.