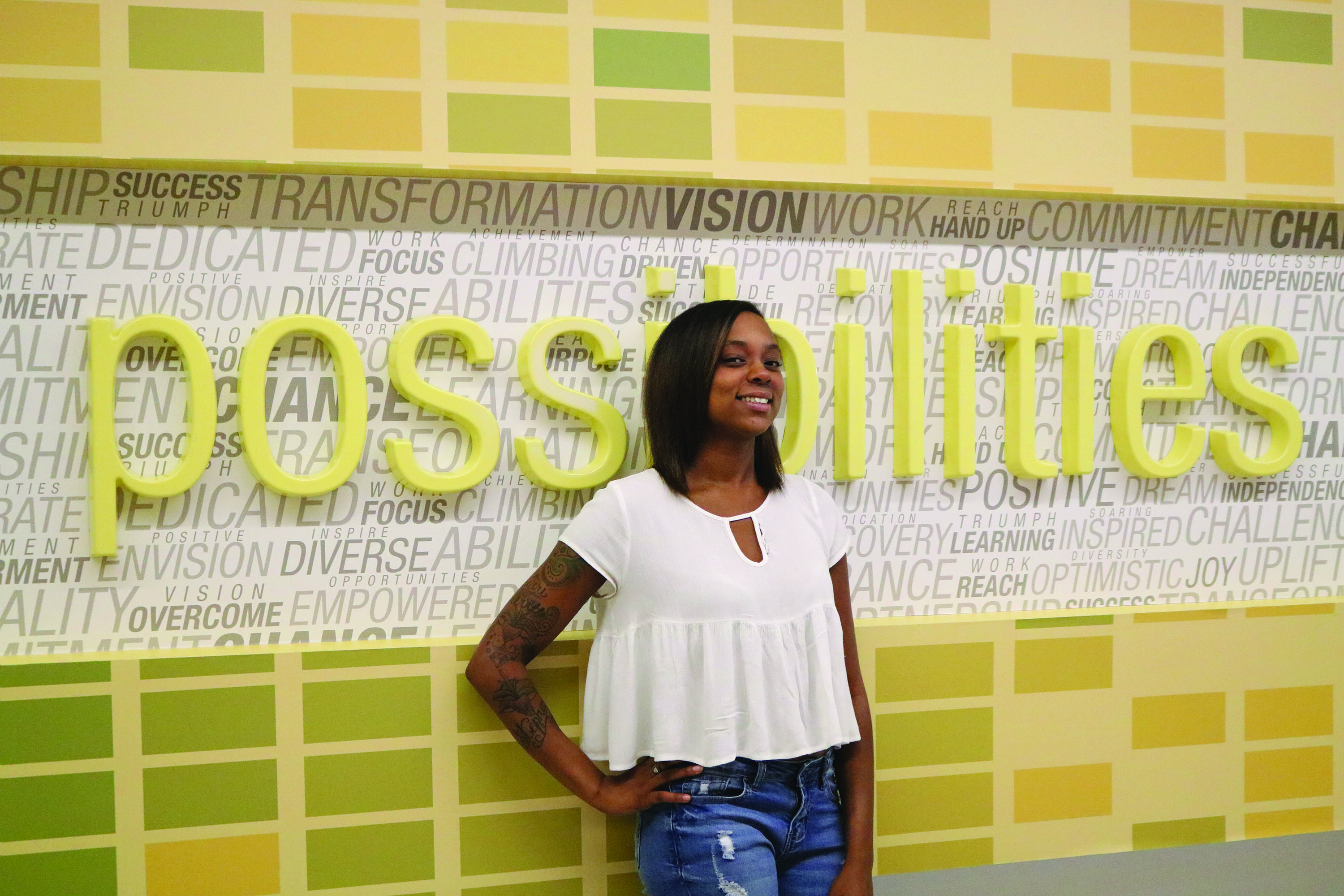 Cherri attended Dayton Public Schools and was an average high school student. However, she was a self-described "unruly child" and was unable to graduate due to behavioral issues. Cherri attended an alternative school for a short time before officially dropping out.
Cherri attempted to receive her GED. She was studying for her first test while she was pregnant with her first child. Cherri described her life as "a mess" at this time and after labor, she was overwhelmed and couldn't finish the studying. Cherri did work for a short time, but "got off track" and once again, could not find the energy or time to finish her GED. Her whole life changed when a life altering car accident happened in January 2017. She broke her neck and was almost paralyzed.
Cherri explains that, "even though it was a harsh accident, everything happens for a reason. I've humbled myself so much. I'm now overcoming obstacles in my life that I would've never thought I'd do." She credits Goodwill Easterseals Miami Valley Comprehensive Case Management Program and GED Classes with teaching her what's important in life. "Without the program I don't know what I'd be doing at this point. Honestly my children and I are so very thankful for every last one of you!"
Cherri has now completed her GED. Her next chapter in life is college; she plans to attend Sinclair College to study Business Management.