DIY Holiday projects hold a special place in my heart. Why do you ask? Well, as we all know, the Holidays can be a very stressful time, but Retail Therapy can always make it a little better, especially if you like to shop! It also makes for great bonding time with my daughters. We get together and have DIY Christmas parties; memories to last a lifetime and it will not empty your wallet!
Goodwill Stores are the best way to find cool ideas and material for your DIY holiday projects. One of my favorites is the endless uses of picture frames. You can decorate for your home or also to give as one of a kind Holiday gift. It's as easy as 1,2,3, and you can find all the items at a Goodwill Store. I love to use them and recycling the frames saves materials from being dumped in a landfill.
DIY Christmas Projects Using Picture Frames
Decorated Door Wreath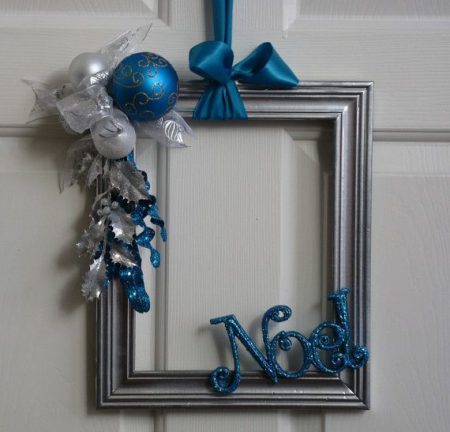 Materials found at a Goodwill Store
Also needed
A can of Spray Paint (Color of your choice)
T6000 Adhesive (or any other generic strong glue)
It's as simple as spray painting the frame and adhere your decorations
Picture Collage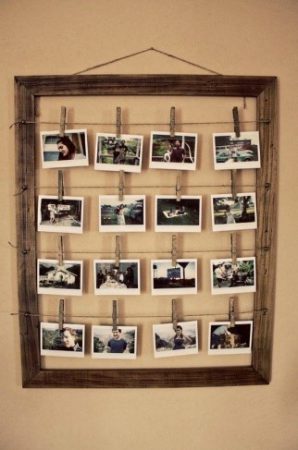 Materials Needed:
Frame from Goodwill Store
Your Pictures
Twine
Any kind of clips
T6000 Adhesive or any other stronghold glue
Could also use a staple gun
It is as simple as spray painting your frame found at Goodwill Store (or re-stain). Adhere your twine to the frame and then clip your pictures onto the twine!
It makes an easy and cool idea for Christmas.
Make sure you watch Shari Cooper and me on Social Media for the 12 Days of Christmas Crafts starting on November 20th through December 12th. Each Friday, they will highlight 4 ideas on DIY items found at Goodwill Stores. Don't fret, if you miss a segment, they will be posted on our Youtube Station.