Here is a great crafting idea to spring your home forward. With just a few dollars , you can spruce up your  dreary  winter home with a fresh idea for Spring… What will it cost you? Just a few dollars to spend at any Goodwill Store and shopgoodwill.com/dayton.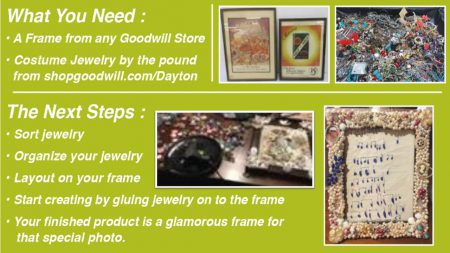 What is Shopgoodwill.com /dayton?
It is a bidding website. The proceeds from the sold items support over 40+ Goodwill Easter Seals Miami Valley programs for persons with disabilities and disadvantages. The treasures located on the site are unique. You will not find this merchandise anywhere else, but at shopgoodwill.com/dayton.