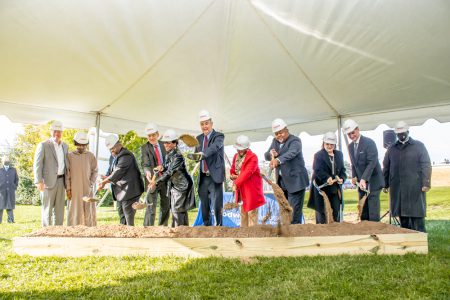 Goodwill Easterseals Miami Valley celebrated their new West Campus Community Service Center in Trotwood with a groundbreaking ceremony that was held on October 28th on its new site located at 735 E. Main Street. Construction of this new facility is expected to begin in November and be completed by December 2022.
Lance Detrick, President and CEO of Goodwill Easterseals Miami Valley said, "Goodwill Easterseals Miami Valley is developing a West Campus Community Service Center to accommodate services that are needed to the residents in the area. We are excited to be a part of the growth and development that is taking place in the city of Trotwood.  It's not just about the project, it is about the community and impact on people so that they can live, learn, work, and play with full inclusion in the community."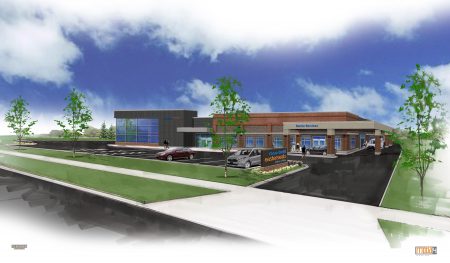 The project consists of 20,000 square feet and Ferguson Construction will build the facility to resemble the Community Services Campus located in downtown Dayton, 660 South Main Street. West Campus building was made possible by the generosity of the community through donations, gifts, and grants.  Services that will be offered at the new facility will be:
Employment programs
Community outreach programs
Programs for individuals living in poverty
Skills training that provides various certification programs
Senior adult services
Behavioral health services
Developmental disability services, including an adult day support program
Free car seat program
Miami Valley Child Development Center serving head start families
A community meeting room that can hold up to 100 people.
Goodwill Easterseals Miami Valley currently provides more than 40 life-changing programs, including Employment Services and Job Skills Training, Adult Day Support for Adults with developmental disabilities, Behavioral Health Services, plus many other programs that meet numerous human service needs in our community.  The agency served 17,744 individuals in 2021.