Absolutely if it is done safely!!!!  There are many things you can do to help yourself to be healthy like physical activity, exercise, making healthy foods, and being creative.  Emerging research has shown the possibility that engaging in social and productive activities you enjoy like taking an art class or volunteering in your community may help to maintain wellbeing.  A number of studies found that people who are involved with hobbies and other social pursuits may be at a lower risk for (and less likely to develop) some health problems including dementia.
Here are some great ways to be safe around COVID 19 and to be social from the Goodwill Easterseals Miami Valley Prevention Team's Wellness Program for Older Adults (WISE)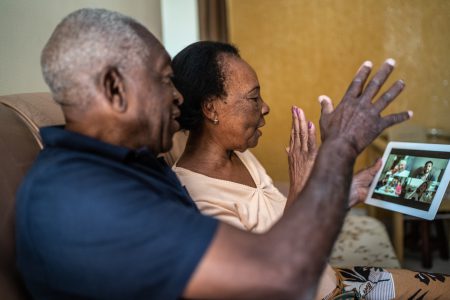 Join an online art class or an online group to discuss personal interests like a Book Club or a Hobby Club.
Use Facetime or another social media application when talking to friends or family so that you can see them while you talk.
You can play a game or create a craft while talking to each other.
Volunteering with an area organization.
Take a walk and visit your neighbors while they are on their front porch or outside.
Write notes to your loved one and send them in the mail.