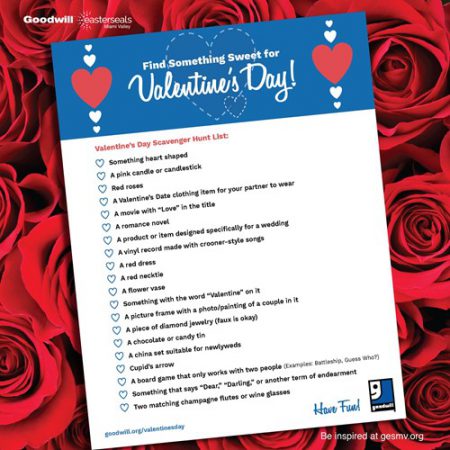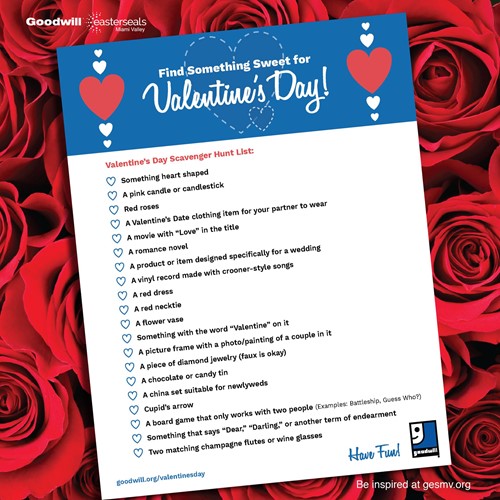 Looking for creative ideas for Valentine's Day? As adults, we rush around between work and our other life responsibilities without much time to play games. So why not do a Goodwill Scavenger Hunt? Grab your partner and pick out items for each other!  Make up your own rules and have some FUN….Not only are you having a great night out, but you are changing the lives of individuals in your community.
For every revenue dollar Goodwill Easterseals Miami Valley receives 87 cents goes right back to over 40 programs helping individuals with disabilities and facing other barriers/challenges to become independent.
Download our Valentine's Scavenger Hunt list now and head to your nearest Goodwill Store.