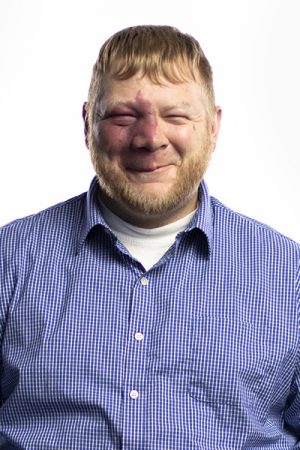 Following a seven-year incarceration period, would you take the opportunity to visit the father you had not seen in eight years? Robert did . . . with help from a staff member of Goodwill Easterseals Miami Valley's Community Outreach Program (COP).
Robert was referred to COP by OhioLink Alvis House in Lima, OH following his release from prison. COP is tailored to help ex-offenders/returning citizens become job-ready, finding and applying for jobs, and retaining employment. The program ensures that individuals are prepared to obtain or advance in family-sustaining jobs. Robert was introduced to Staci Miles, COP employment specialist, who helped him secure his State identification card and a copy of his birth certificate. She helped him secure an interview at Eaton Corporation in Van Wert, OH. Robert was interested in getting a job at this company as he was familiar with the community.
As part of COP, Staci provided a clothing voucher to Robert to obtain appropriate clothing for his interview. She also provided transportation to Van Wert. While having lunch prior to his interview, Robert shared that his father lived very near the Eaton facility. Since they were early for his appointment, Staci asked Robert if he would like to drive by and see his father who he had not talked with since his release. She witnessed an emotional reunion of father and son. Following the brief visit and on the way to his interview, Robert explained to Staci that his mother had abandoned him when he was very young and his father was his only family.
The interview at Eaton went well and Robert was hired that day as a forklift operator at a starting wage of $16.00 hour. On the way back to Lima, Staci drove Robert by his father's house once again so he could share his good news.
Unfortunately, Robert experienced difficulty setting up transportation to get him to and from his new job in Van Wert from Alvis House. He did not give up, however, and with Staci's help, he interviewed and secured another job at St. Rita's Medical Center in Lima. She provided transportation to the interview as well as to his drug screen appointment, etc. Staci is committed to the success of her clients.
After experiencing a tough family life, being in and out of prison since he was a kid, and reconnecting with his father, Robert Hartman feels his life is on the upswing. Regarding getting his life back on track, Robert shared with Staci, "You and your program are a blessing in disguise to me – you will never know how much you have helped me."