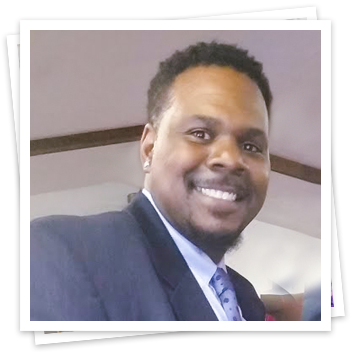 Meet Rufus, he found himself unemployed amid the pandemic shut down. Tired of constantly getting no calls back or turned down for jobs, he decided that he needed additional support to gain employment and provide stability for his family.
In his first conversation with Miami Valley Works, A service of Goodwill Easterseals Miami Valley, (MVW) employment coach, Rufus shared that his legal history made finding a job very difficult which in turn greatly impacted his self-esteem and motivation for searching for employment. Adding to the difficulty of finding employment, Rufus lacked reliable transportation and was new to the Dayton area. Rufus decided to move forward with the MVW orientation and then attended the weeklong virtual skills training workshop. From the first moment that Rufus appeared on screen at the virtual workshop, he displayed an eagerness and enthusiasm to make the most of his time and learn all that he could about becoming a more competitive candidate in the job market. After graduating from the workshop, Rufus started meeting with his employment coach to discuss his personal barriers and develop a plan to reach his employment goals.
Through his dedication and participation in the workshop and coaching sessions, Rufus obtained employment with a STAR employer within two weeks of graduating. Rufus is not only earning a competitive wage in a full-time permanent position as a composite technician with a manufacturing company, but he is also enjoying his work. Rufus is focused on his goals for self-sufficiency and is currently looking for a new home for his family. He stays connected to his MVW employment coach, sharing his success and appreciating the support that helped launch him to success.
Miami Valley Works is designed to help persons who want to lift themselves out of poverty. It provides intensive supports to help members address the issues keeping them from obtaining employment and then helps them get a job, retain that job, and establish a career path that eliminates their dependence on government assistance. More than a job-placement program, it offers life-time services to move members from earning minimum wage to a career leading to economic self-sufficiency and independence. If you know someone who could benefit from Miami Valley Works, please call 937-528-6496.