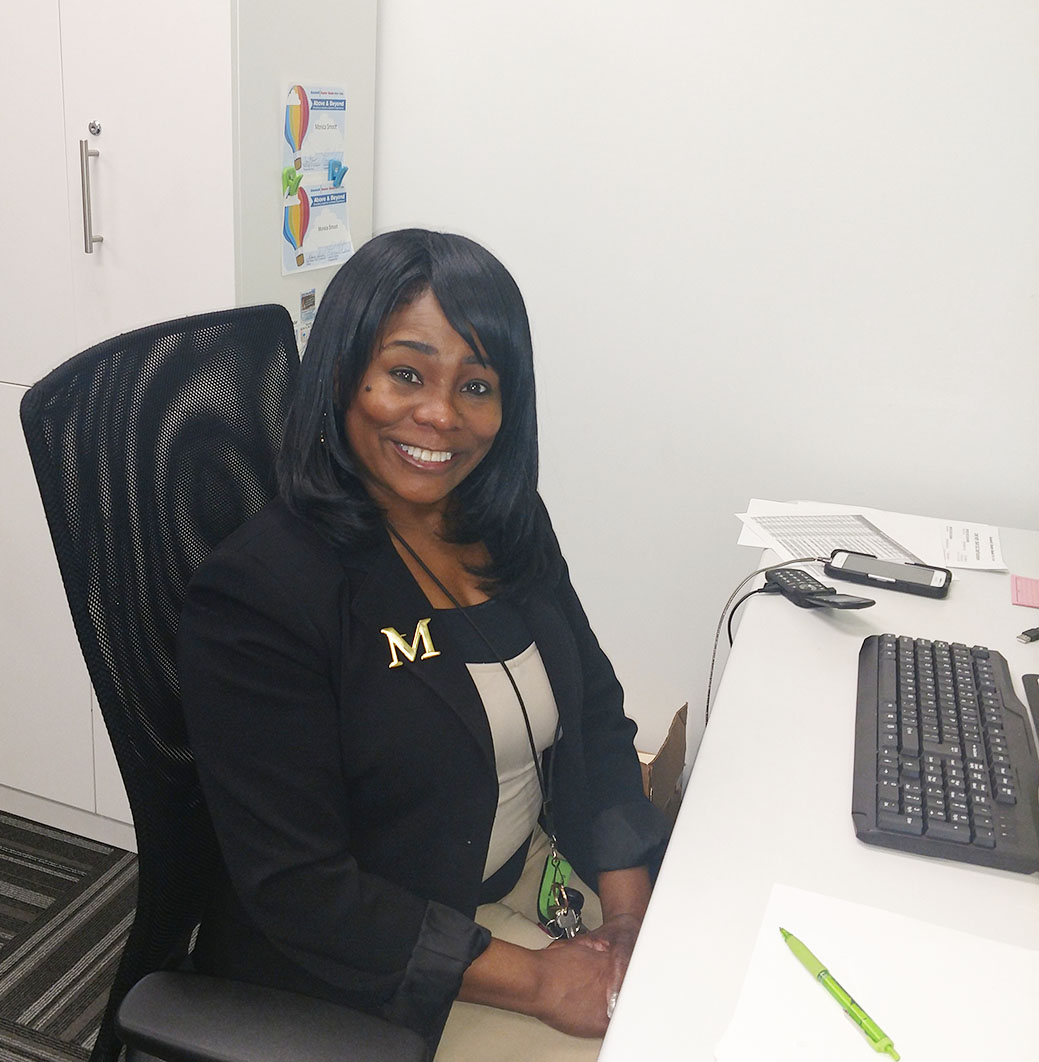 "Miami Valley Works has had an astounding impact on me and has catapulted me into a different frame of mind. The program turned me around, through mentorship, job search and job readiness training, and all the support services." – Monica Smoot
"My life had always been tumultuous, one crisis after another. But, the final straw was when I found myself homeless." That's how Monica felt in 2012. Things were never easy in her life. She was a survivor of multiple violent physical assaults in a turbulent marriage. The crises continued, there were two car accidents, death and loss, and a lack of stability in her life that never seemed to dissipate. But somehow she always managed to pick herself up, find work to make enough money to survive and move past many unfortunate situations. This time it was different.
"Imagine pulling yourself up, when you're so far down – I was borderline suicidal."
And, down she was. Finding herself homeless and sleeping in her car in downtown Dayton, she felt she'd hit rock bottom. While seeing a case manager at a local health center, she overheard a conversation about a job program. She spoke with Malcolm, a representative with Miami Valley Works through Goodwill Easter Seals, who gave her details about the program. She wasted no time, attending the next available session and finishing the program with flying colors. Monica now has a full-time job working for Goodwill Easter Seals Miami Valley for the Work Experience Program as a placement specialist and job search and job readiness instructor.
"Things are going really well right now. I'm looking to the future with hopes of a promotion in my job," says Monica. "Miami Valley Works has had an astounding impact on me and has catapulted me into a different frame of mind. The program turned me around, through mentorship, job search and job readiness training, and all the support services. They say success is defined by the obstacles you've overcome. I certainly feel like I've overcome my obstacles and am feeling success, thanks to the help of the folks with Miami Valley Works."