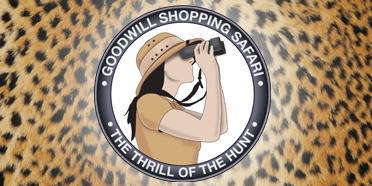 Are you looking for a fun way to spend time with friends? Consider our upcoming Goodwill Shopping Safari! It's treasure-hunting, Goodwill style, and a great way to spend quality time with family and friends this fall.
Scheduled for Saturday, April 20, the day begins at 9:00 and ends at 5:00 and includes hours of great bargain hunting and lots of fun in between.
Your $25 registration fee includes charter bus transportation to four area Goodwill stores, lunch, snacks and sodas on the bus, games, contests and prizes. The adventure will begin at the Kettering Patterson store and come to a wrap at our new Fairborn location.
Details and registration information are available HERE.
Join the fun! Register now to be sure to get a seat on the Safari bus!