A few weeks ago I had the awesome opportunity to present at the National Association of Councils on Developmental Disabilities Conference (NACDD) in the amazing city, New Orleans!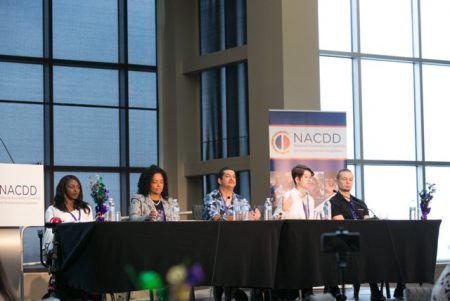 I was invited to partake on a five person panel that presented different perspectives of advocacy efforts. The panel included a parent, who of a Dominican decent, spoke on how she has advocated for her child to get the services he needed to grow and succeed. She also spoke on the importance of the entire family learning to become advocates. The second panelist discussed the issue of transportation in the disability community and his efforts to improve the problem in his state and beyond.  Next, was an amazing seventeen year old that was selected to the Louisiana's DD council.  She was selected at the tender age of fifteen. She also spoke about why we should teach the younger generation on how to advocate for themselves now and not wait till they are older. Teaching one how to advocate while still young will assist a person to be stronger and successful.  The fourth panelist spoke about living with autism and how losing everything motivated him to become a successful individual.
I was actually the second panelist to speak! I spoke about how the opportunity of being on the Ohio Developmental Disabilities Council helped turn me into a leader. Often, a person needs the tools and a push to live-up to their full potential. I can honestly say that's what the council gave me, and because of it, I'm now able to share my story everywhere including speaking on a national level.  My hope is I am able to motivate others, no matter where I am in the world.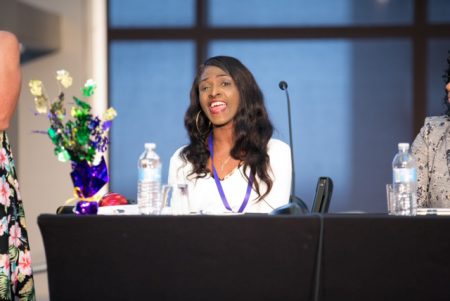 There were many great break-out sessions but one topic that got me fired up was the lack of hourly wage given to direct-support professionals. Direct-support professionals wear many hats including; nurse, cook, hair designer, social worker and friend. I think their pay should reflect their hats. Without the assistance of direct-support professionals, persons with disabilities wouldn't be able to have a quality of life, including myself. This is an issue that needs to be resolved quickly and will need all hands on deck.
Of course while in New Orleans, I took in some of the sights. I partied like it was 1999 on the famous Bourbon Street. I hit the Harrah's Casino, strolled and shopped on Canal Street and looked over the mystical river, which I could see from my room. Unfortunately, not all shops and eateries were wheelchair accessible on Bourbon Street. The buildings were probably built before the ADA was passed, but I still had fun. While I was there, I took in some of the city's amazing food, including; a shrimp po-boy, andouille sausage, jambalaya and some tasty wings from Willie Chicken Shack. I was going to make my way to get the city's famous beignets, but tropical storm BARRY interrupted my plans. Thank goodness I was able to make it out of NOLA before the storm hit.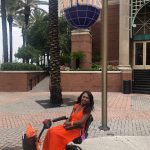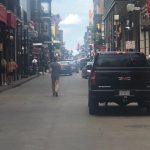 The NACDD Conference was great. Being able to visit New Orleans was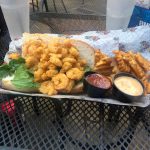 a bonus. It's always refreshing attending a conference where you can learn, share and meet new people who are advocating for the greater good. Glad I was able to attend the conference and although Barry was on the horizons, NOLA is an amazing city!